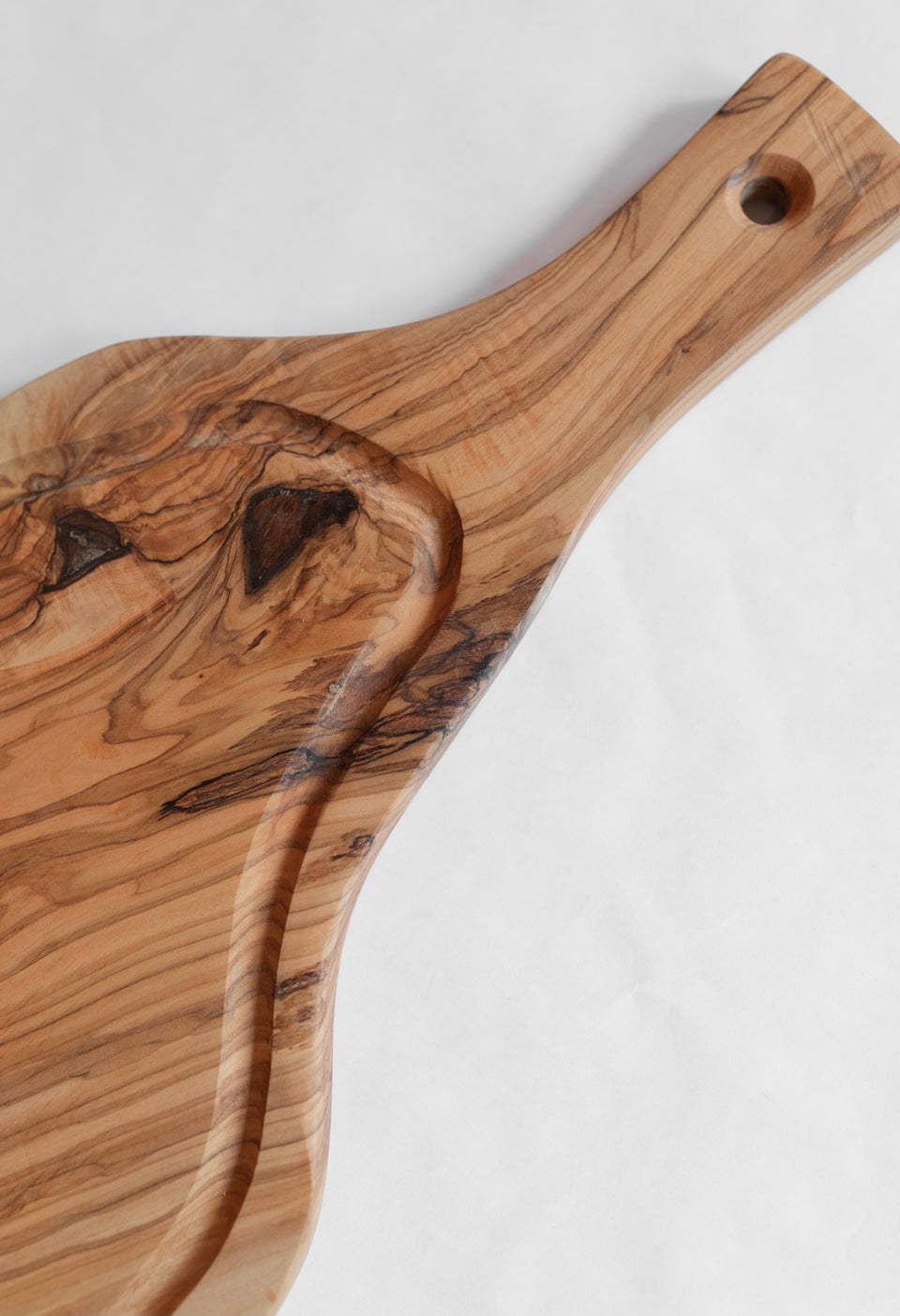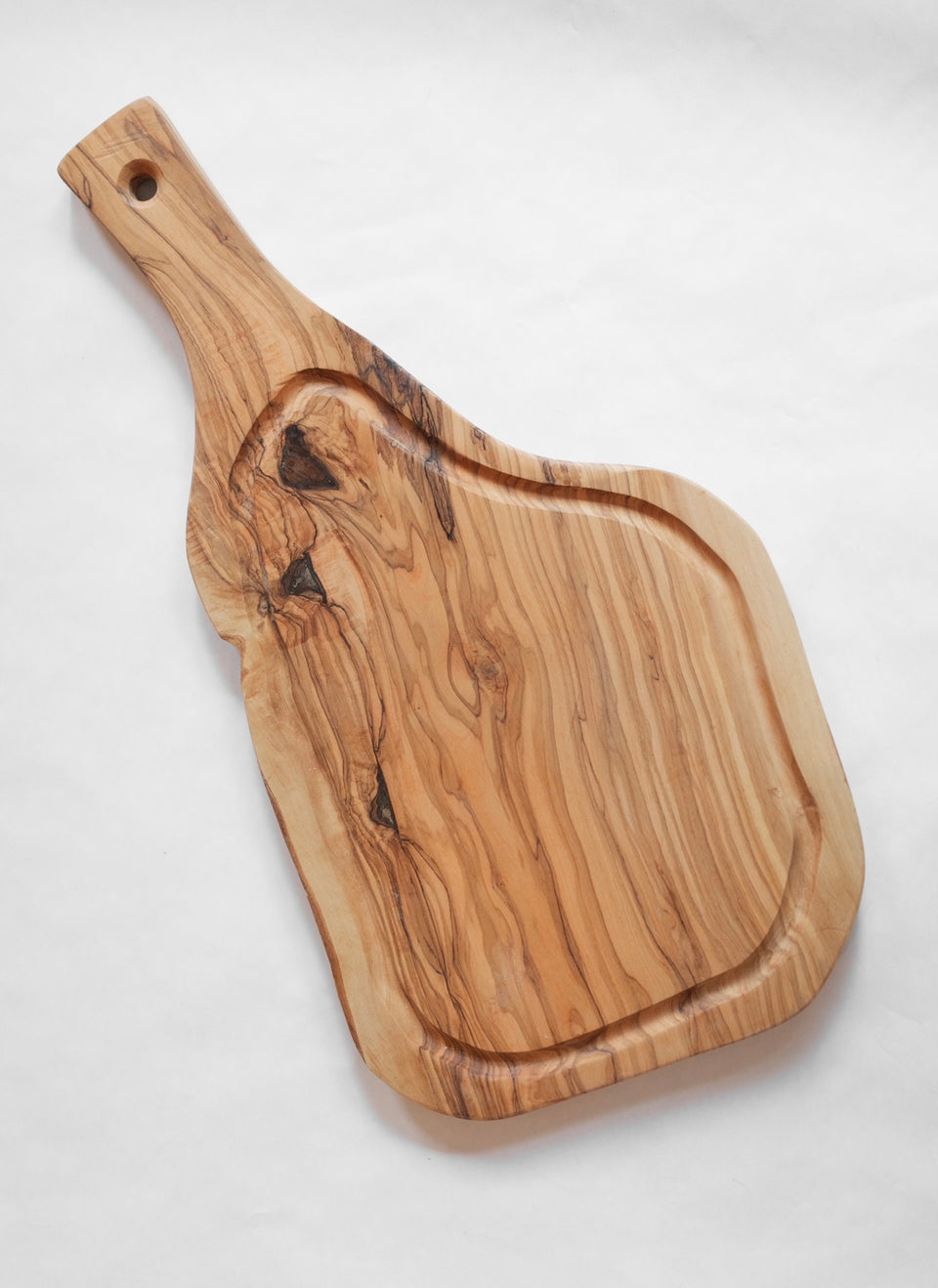 Chopping Board
CB-02C
The Chopping Board is suitable for cutting bread, slicing cheese, chopping vegetables and carving meat.
Olive wood is a hard wood making it very dense and durable for everyday use. Olive wood is nonporous so no germs or odors are retained. All products are made from a single piece of wood- they are seamless and no two pieces are alike.
no chemicals or sealants on the wood
natural and coated with only olive oil
dense and durable for everyday use
nonporous– germs and odors are not retained
eco-friendly
handmade
sustainable
DIMENSIONS: 15.7" L x 6"-8" W
MATERIALS: Olive Wood
CARE INSTRUCTIONS: Hand wash and polish with food safe oil
_____
Natural OliveWood is a family-owned business that handcrafts kitchenware from non-productive olive trees. Born and raised in Sfax, Tunisia, brothers Hatem and Walid Alimi learned the art of carving the trunks of olive trees as children. Today, the Alimi brothers (and family) produce naturally beautiful kitchen products, all boasting the distinct swirling patterns of the trees' twisted trunks. Nonporous by nature and coated in a protective layer of olive oil, Natural OliveWood products are safe and sustainable.
Free same day delivery on orders
Free curbside pickup - ready in 20
* on orders made before 5pm
how it works
delivery is available to addresses within 10 miles of our shop.
delivery timing
we do our best to fulfill these the same day but based on order volume may occur the next day. we will send you a message if you submit an order before 5pm that we will not be able to deliver the same day.
we offer a completely contact-less shopping experience.
we can generally have your order ready for pick up within 20 minutes.
how it works...
- choose "pick up" on the "information" tab of checkout
- we'll notify you when your order is ready
- give us a call at 651-222-2366 when you're outside and we'll run it out!