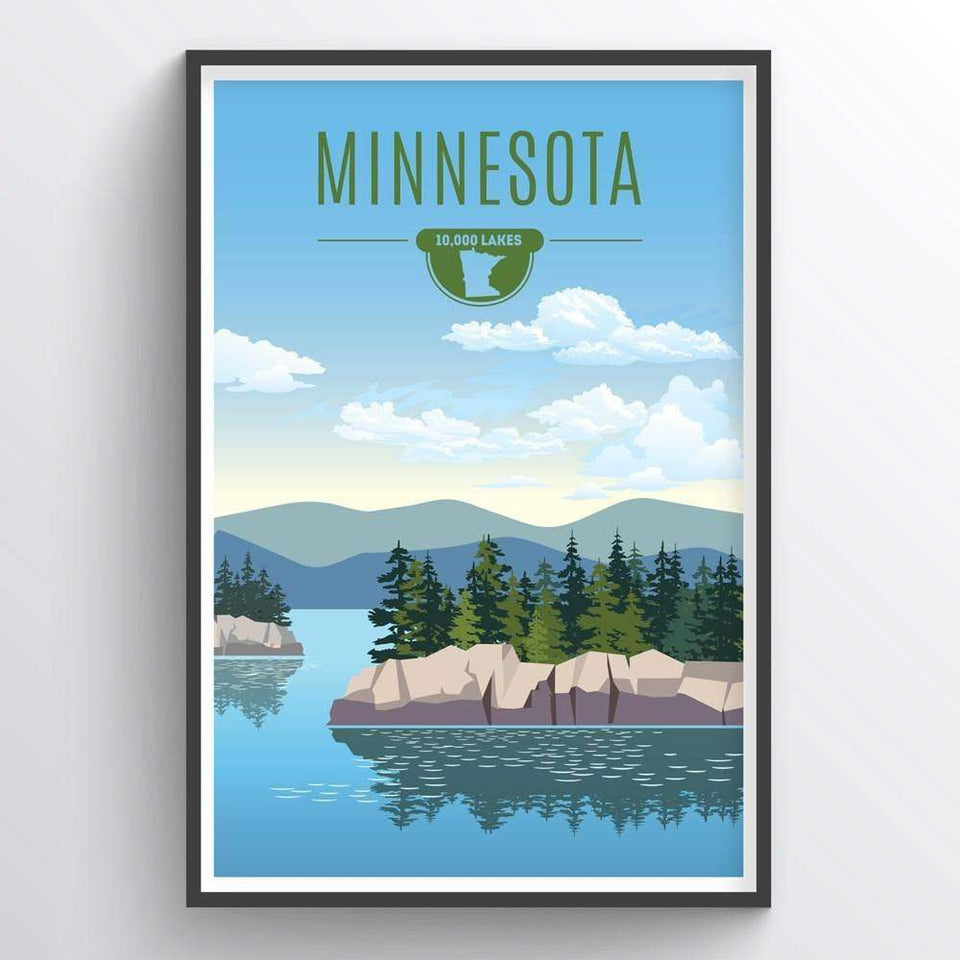 Minnesota State Illustration Print
SPM-18
Minnesota State Illustration Print 
size: 13" x 19".
Paper: Heavy-weight artist stock, matte.
Packaging: Flat with board backing and clear protective sleeve.
Each print is carefully crafted in house and transformed from a high-resolution photograph which ensures a crisp and detailed final product.
______
"We make data pretty. Your walls are precious and your art needs to tell your story. Our line of city map prints are a great way to share where you've lived, loved and made amazing memories. Made from real data, by real designers, with you in mind."

 

- Point Two Design group.
Free same day delivery on orders
Free curbside pickup - ready in 20
* on orders made before 5pm
how it works
delivery is available to addresses within 10 miles of our shop.
delivery timing
we do our best to fulfill these the same day but based on order volume may occur the next day. we will send you a message if you submit an order before 5pm that we will not be able to deliver the same day.
we offer a completely contact-less shopping experience.
we can generally have your order ready for pick up within 20 minutes.
how it works...
- choose "pick up" on the "information" tab of checkout
- we'll notify you when your order is ready
- give us a call at 651-222-2366 when you're outside and we'll run it out!