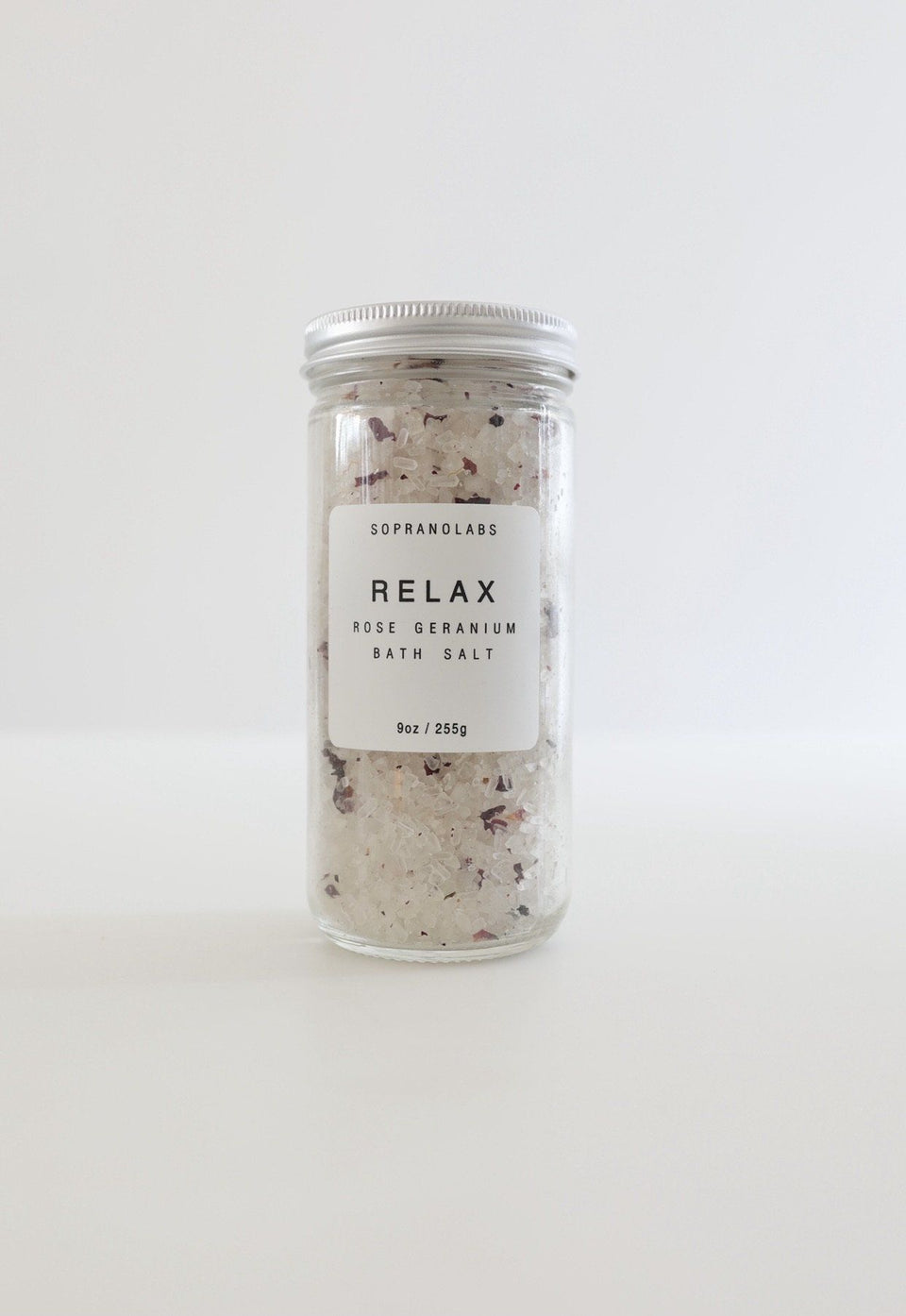 Rose Relax Bath Salt.SPA Gift for him/her
#BS1001
by SopranoLabs
Relax Bath Salt is a luxurious bath soak made with four salt varieties and rose petals. The truly soothing and relaxing blend of floral Rose Geranium and Palmarosa Essential Oils relaxes mind and body.
Epsom salt aids in calming muscles and eliminating toxins. Bathing in Dead Sea Salts encourages dermal absorption of minerals and stimulates blood circulation. Natural plant essential oils provide a safe, subtle fragrance without chemical enhancers.
eco-friendly

woman owned brand

handmade

free of phthalates, parabens, mineral oils, and petroleum

vegan

cruelty-free
"As a passionate artist, opera singer, and addicted cosmetic formulator, I strongly believe that everything handcrafted is made from the heart with courage and instinctive intelligence. I am thrilled to share with you the results of my inspirations!" - SopranoLabs
Free same day delivery on orders
Free curbside pickup - ready in 20
* on orders made before 5pm
how it works
delivery is available to addresses within 10 miles of our shop.
delivery timing
we do our best to fulfill these the same day but based on order volume may occur the next day. we will send you a message if you submit an order before 5pm that we will not be able to deliver the same day.
we offer a completely contact-less shopping experience.
we can generally have your order ready for pick up within 20 minutes.
how it works...
- choose "pick up" on the "information" tab of checkout
- we'll notify you when your order is ready
- give us a call at 651-222-2366 when you're outside and we'll run it out!