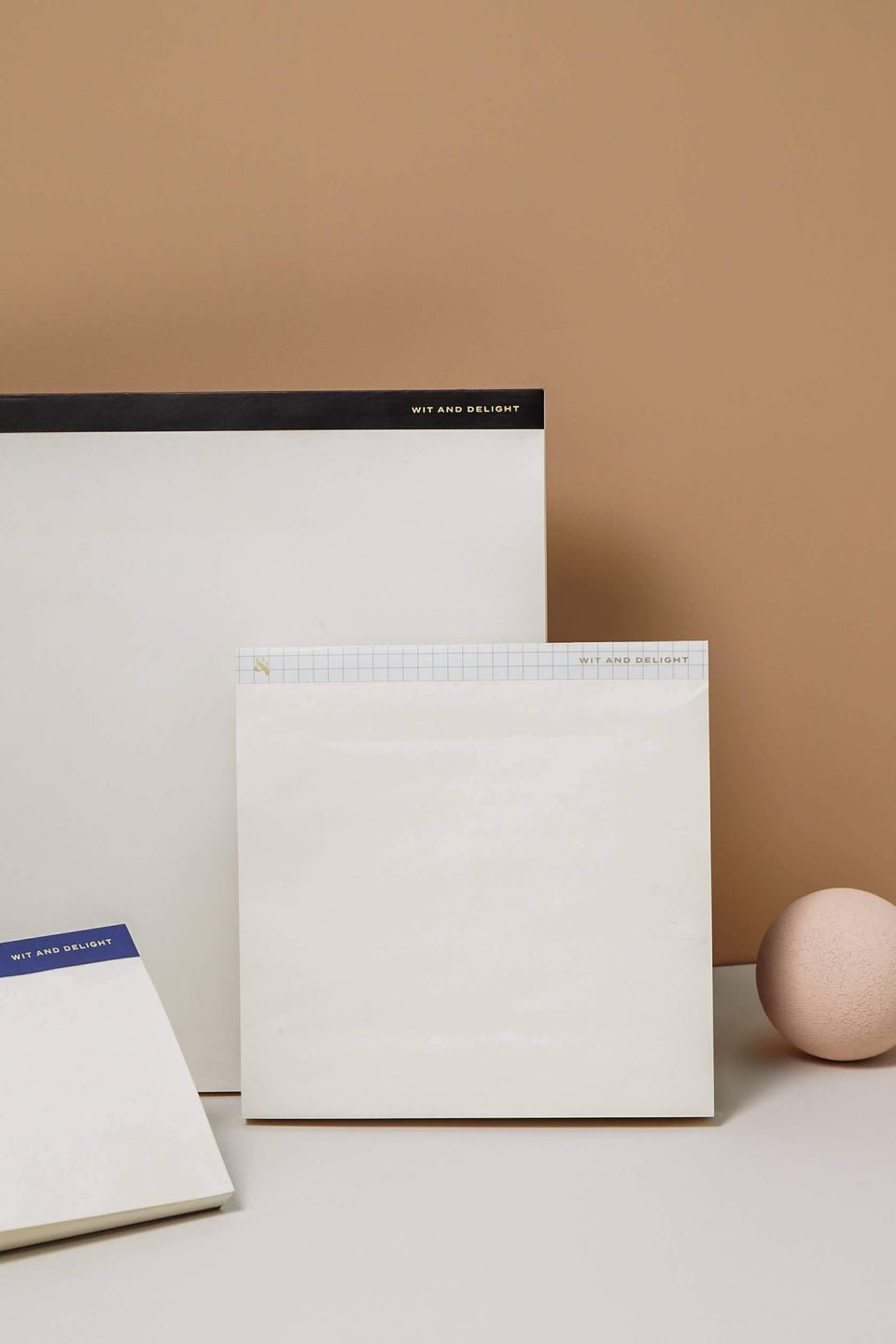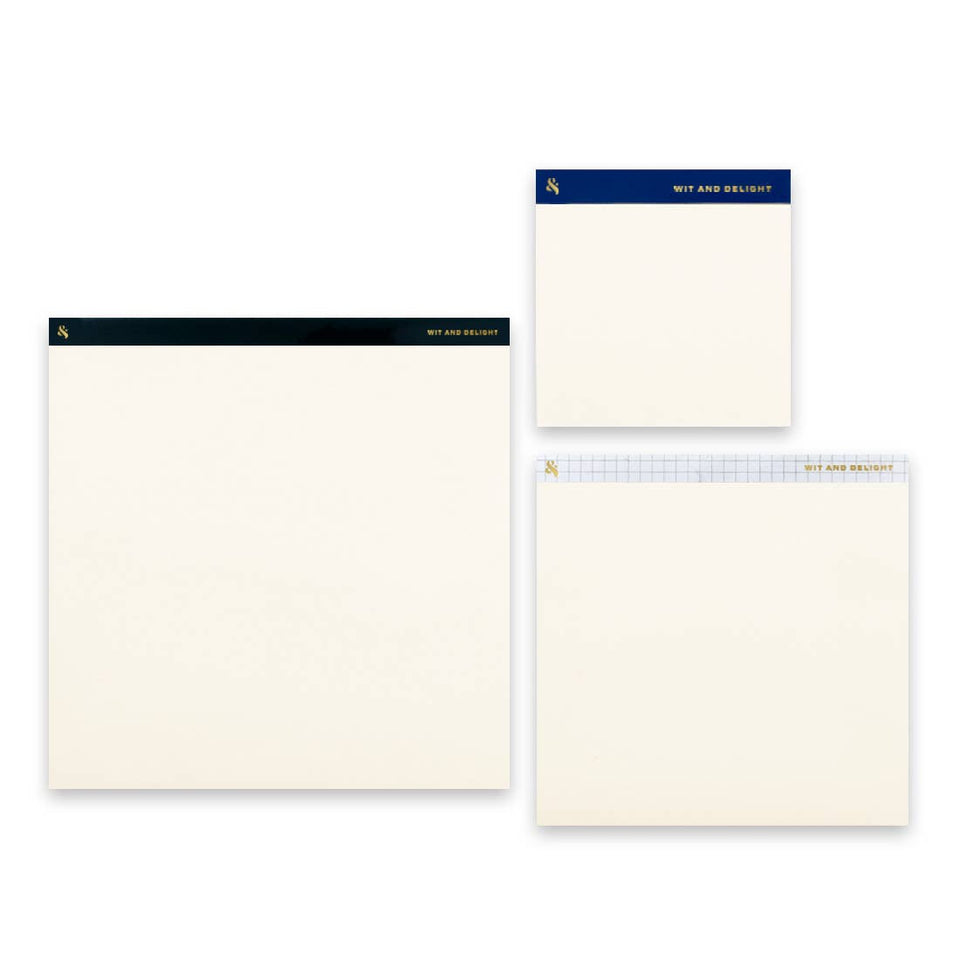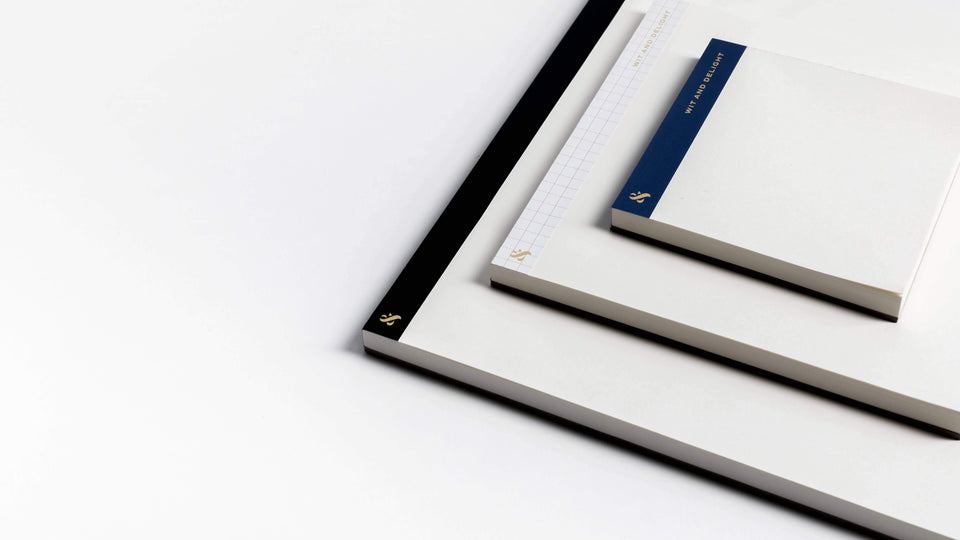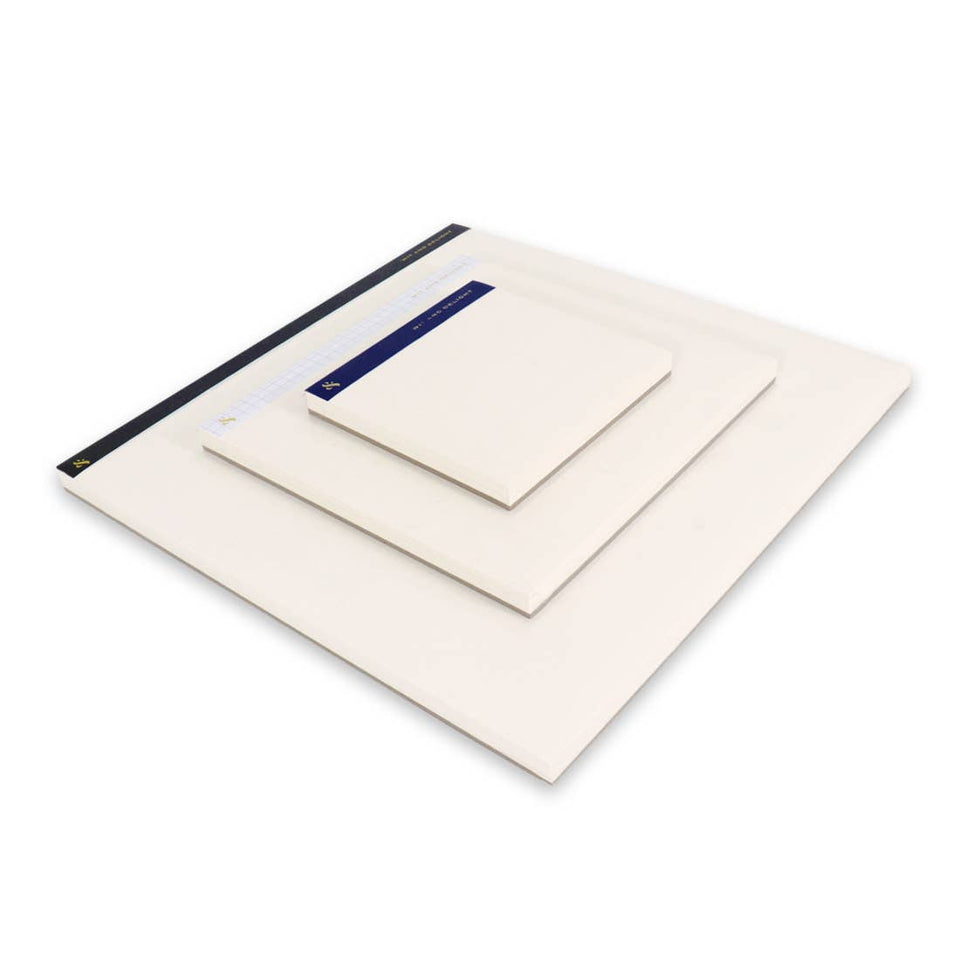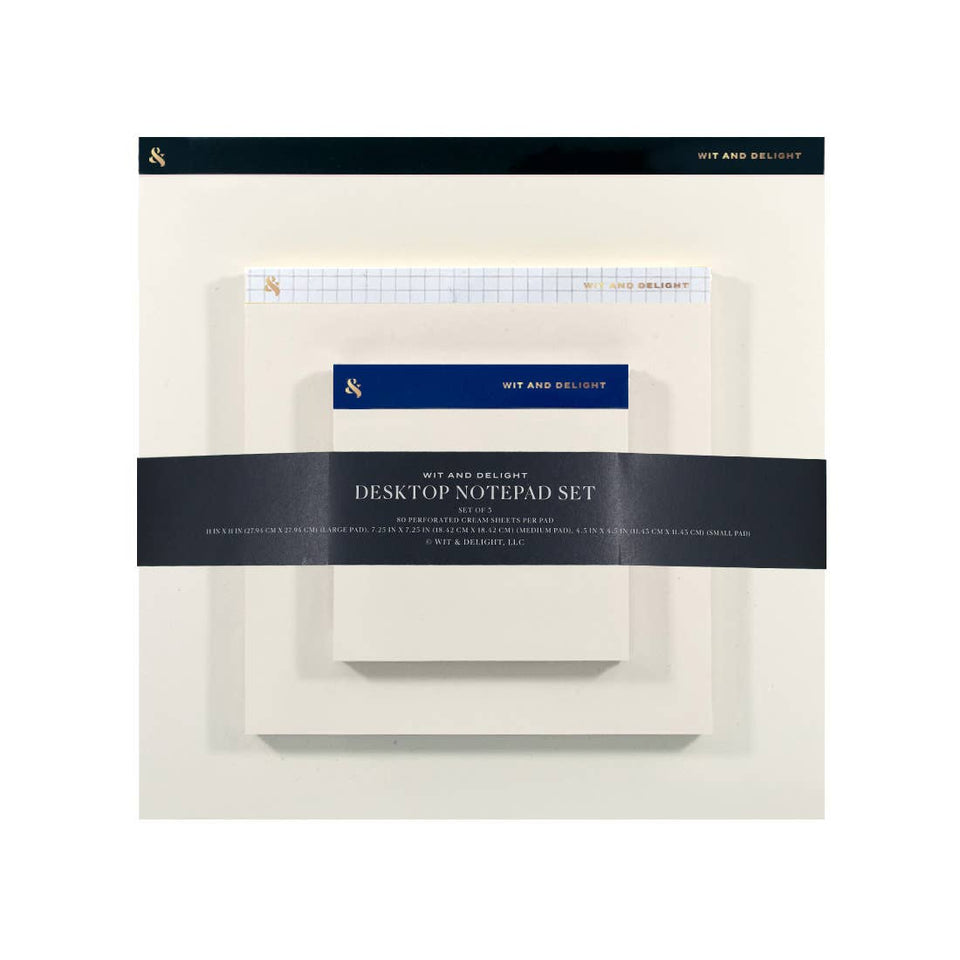 Desktop Notepad Set - Black/Grid/Blue
DLS1820
Sometimes you need a big note; sometimes you need a small note.
Local Minnesota Brand
Woman Owned Brand
Size:
(large pad) 11" x 11" (27.94 cm x 27.94 cm) 
(medium pad) 7.25" x 7.25" (18.42 cm x 18.42 cm)
(small pad) 4.5" x 4.5" (11.43 cm x 11.43 cm) 
Features: 80 perforated cream sheets per pad.
_____
Wit & Delight is a lifestyle brand based in Minneapolis, Minnesota. The company was founded by Kate Arends in 2009. Since its inception, Wit & Delight has become an established creative/branding agency and product company with six employees, garnering 3.3 million unique followers. Wit & Delight's mission is to help every person live a life well lived through products, experiences, and visual content. " - Wit & Delight, Minneapolis
Free same day delivery on orders
Free curbside pickup - ready in 20
* on orders made before 5pm
how it works
delivery is available to addresses within 10 miles of our shop.
delivery timing
we do our best to fulfill these the same day but based on order volume may occur the next day. we will send you a message if you submit an order before 5pm that we will not be able to deliver the same day.
we offer a completely contact-less shopping experience.
we can generally have your order ready for pick up within 20 minutes.
how it works...
- choose "pick up" on the "information" tab of checkout
- we'll notify you when your order is ready
- give us a call at 651-222-2366 when you're outside and we'll run it out!